The Shetland Sheepdog Club of NSW Inc is a non-profit, volunteer-run organisation, affiliated with DogsNSW, which is dedicated to the preservation, promotion, and well-being of our chosen breed, the Shetland Sheepdog (affectionately known as the "Sheltie") as a breed, as companions, and as show and performance dogs.
The Club supports breeders and owners of Shetland Sheepdogs, through the organisation of events (including Shows and Trials), promotion and support for breeders striving to eliminate hereditary disease, and through Canine Council representation for its members.

We are a valuable resource for:
Prospective and current Sheltie owners.
Exhibitors and triallers of Shelties.
Fostering a community dedicated to Sheltie health and wellbeing.
The Club also assists in finding Shelties homes, through assisting our breeder club members in re-homing, to the funding of our Sheltie Rescue service which rescues and re-homes wayward Shelties in need of our help.
---
JOIN OUR CLUB!
Help us support Shelties and Sheltie owners in NSW and promote our wonderful breed!
PDF to print & mail or scan = Membership Application/Renewal Form
Word doc to complete online & email = Membership Application/Renewal Form
---

BEST IN SHOW 2022
The winners from our last Championship Show on Sunday, 2 October 2022
BEST IN SHOW ~
Sup. Ch. Hartly How About That "Arlo"
RUNNER UP BEST IN SHOW ~
Ch. Sheldan Give Me Some Time "Sully"
JUDGE ~ Mrs Donna Saltau (Victoria) of Shelbronze Shetland Sheepdogs
View full results & critiques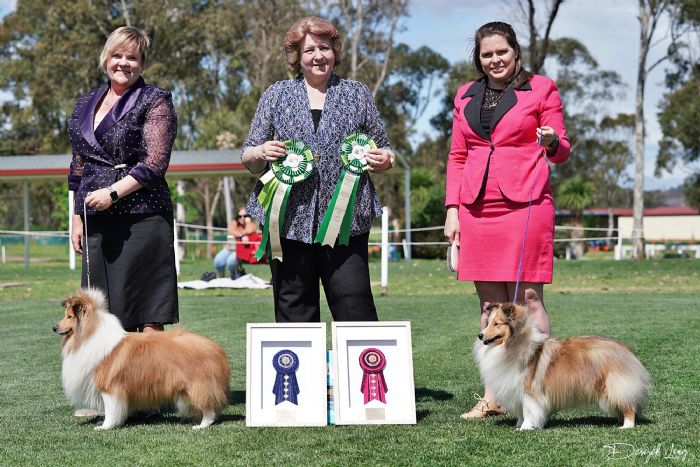 ---
OUR NEXT SHOW
Monday, 2 October 2023 @ Dogs NSW Complex
Come meet the breeders and see our beautiful breed strut their stuff in the show ring!
We will also be holding fun pet classes... more information to come.
---
OUR NEXT TRIAL
**Date TBA - none currently scheduled
See our talented and versatile breed in action at our next agility trial!
251873 Visitors